Collections and Thematic Series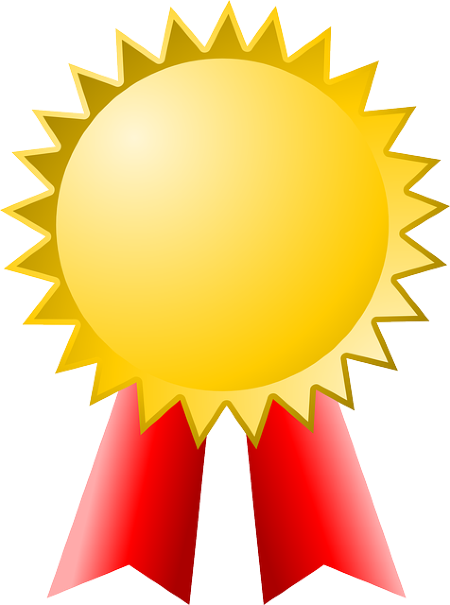 We are pleased to announce the winners of the Helen-Clark-JoPPP Award for Pharmaceutical Policy and Practice Research:
Joel Lexchin, University of York, Canada
Shane Desselle, Touro University, USA
Fatima Suleman, University of KwaZulu-Natal, South Africa
They are being presented with the award based on the scientific merit of their work, as well as the impact of their work on patients, decisions makers and on governments.
Journal of Pharmaceutical Policy and Practice (formerly known as Southern Med Review) provides a platform for researchers to disseminate empirical research findings with the aim that people everywhere have access to the medicines they need and be able to use them rationally.

The Journal encompasses all aspects of pharmacy including clinical, social, administration, and economics. It also covers pharmaceutical aspects of healthcare policy, providing a platform to researchers, academics and practitioners from around the world to share evidence, concerns and perspectives on pharmacy systems, management, ethics, and financial analysis.
Thematic Series: Health Supply Chain Management
This thematic series comprises manuscripts about supply chain of vaccines and other health commodities, and factors affecting availability of commodities in East African countries. Data were collected from different Partner States (Burundi, Kenya, Rwanda, South Sudan, Tanzania, and Uganda) of the East African Community. All First authors are affiliated to the East African Community Regional Center of Excellence for Vaccines, Immunization, and Health Supply Chain Management (EAC RCE – VIHSCM) which is a Regional Center hosted by the University of Rwanda, funded by the German Development Cooperation (GDC) through the German Development Bank (KfW). All manuscripts resulted from research projects conducted as one of the requirements for the award of a master's degree in Health Supply Chain Management by the EAC RCE – VIHSCM, College of Medicine and Health Sciences (CMHS) at the University of Rwanda.
Read the articles published in this series here.
Call for Papers: Thematic series on COVID-19
The Journal of Pharmaceutical Policy and Practice would like to announce a Call for Papers for a special series on COVID-19.
The journal seeks works related to prevention, newer treatments, medicines safety, medicines quality and shortages, pharmaceutical policy and practice, pharmacists and pharmacy services, information and dissemination, as well as technology aspects of COVID-19.
Read the articles published in this series here.
Journal of Pharmaceutical Policy and Practice is now indexed in ESCI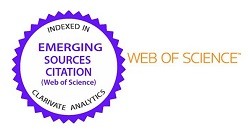 BMC is pleased to announce that Journal of Pharmaceutical Policy and Practice has been accepted for inclusion in both the Emerging Sources Citation Index (ESCI) and International Pharmaceutical Abstracts. The journal's content starting from January 1, 2018 will be indexed in Web of Science.
'On Health' blog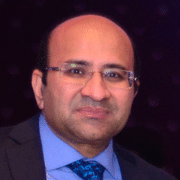 Zaheer-Ud-Din Babar is Professor in Medicines and Healthcare at the Department of Pharmacy, University of Huddersfield, United Kingdom.
He is globally recognized for his research in pharmaceutical policy and practice, including the quality use of medicines, clinical pharmacy practice, access to medicines and issues related to pharmacoeconomics. Previously he was the Head of Pharmacy Practice at School of Pharmacy, Faculty of Medical and Health Sciences, University of Auckland, New Zealand. A pharmacist by training and a Ph.D. in pharmacy practice, Prof. Babar is the recipient of prestigious "Research Excellence Award" from the University of Auckland.
Journal history


In December 2008, Southern Med Review was started by Prof. Zaheer Babar to promote pharmaceutical policy research at a global level. The journal has been unique in publishing the work of new researchers, documenting the pharmaceutical situation of low- and middle-income countries and debating pertinent pharmaceutical policy questions. The journal's work has been recognized at a global level and, according to WHO, it fulfilled a global need. For example, published studies have been instrumental in changing medicines policies in certain regions, especially in Vietnam and Thailand. The journal is indexed in Scopus, EMBASE and PubMed Central and in 2013 has been relaunched as Journal of Pharmaceutical Policy and Practice by BioMed Central.
Journal of Pharmaceutical Policy and Practice is affiliated with The University of Auckland and Auckland UniServices Ltd.
Archival content
An electronic archive of content under the journal's previous name Southern Med Review (2009-2012) can be found on PubMed Central.