We are pleased to announce the winners of the 2022 Helen-Clark-JoPPP Award for Pharmaceutical Policy and Practice Research:
Elias Mossialos, The London School of Economics and Political Science, UK
Vera Lucia Luiza, Sergio Arouca National School of Public Health, Brazil
Pauline Norris, University of Otago, New Zealand
They are being presented with the award based on the scientific merit of their work, as well as the impact of their work on patients, decisions makers and on governments.
Starting in 2018, the annual Helen Clark-Journal of Pharmaceutical Policy and Practice (JoPPP) Award recognises the talents of exceptional individuals, who are making a significant contribution to the field of pharmaceutical policy and practice.
The Honourable Helen Elizabeth Clark, former New Zealand Prime Minister, after whom the Award is named said: "Many congratulations to all the Award Winners. In a post pandemic world, it is becoming vital to develop our understanding on different facets of pharmaceutical policy. In this context, these individuals have contributed significantly to develop much needed research in this area."
Professor Zaheer-Ud-Din Babar, chair of the Judging Panel and Editor-in-Chief of the journal said: "The award winners are local and global leaders in policy research. Their work has impacted on health systems and has contributed towards much needed discourse on access to, and use of medicine in local and global settings."
With kind regards,
Zaheer-Ud-Din Babar, PhD
Editor-in-Chief
Journal of Pharmaceutical Policy and Practice
Award Winners Biographies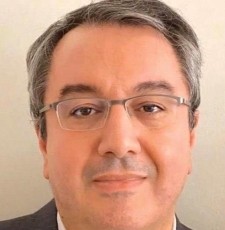 Elias Mossialos is Professor of Health Policy at the London School of Economics and Director of LSE Health. He is one of few experts globally who combines research in both comparative health systems and policy analysis, and pharmaceutical policy and economics. In 2010 he was awarded the Andrija Štampar medal by the Association of Schools of Public Health in Europe, for contributions to European public health. He has been profiled in both the Lancet and the BMJ and has published more than 150 articles, books, and chapters on pharmaceutical policy, antibiotics, vaccines, and cancer medicines in leading journals. Elias proposed a new incentive model to stimulate R&D for antibiotics, the call option for antibiotics and has advised several governments, including the State Council in China and the governments of Brazil, South Korea, Finland, and Sweden, on pharmaceutical policy reform. He has served as a member of the Management Board of the European Medicines Agency (2000-2003), and as a senior adviser to the Regional Director of WHO Europe on therapeutics and vaccines for Covid-19 (2020-2022).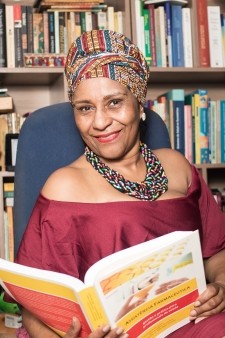 Vera Lucia Luiza is a black woman pharmacist who has lived under the poverty line at the beginning of her life. Even being currently retired, she continues working as a volunteer public health researcher at the Department of Medicines and Pharmaceutical Services Policy (NAF/ENSP / Fiocruz), which is also a PAHO/WHO Collaborating Center on Pharmaceutical Policies. She has participated or coordinated research projects on access to medicines with different levels of government and NGOs in Brazil and in other Latin America and Africa countries.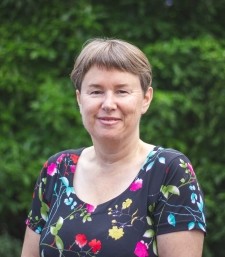 Pauline Norris is a sociologist and professor who has researched access to and use of medicines for more than 20 years. Her research exploring ethnic inequities in access to medicines has informed Pharmac's work in this area. For the last 10 years her research has focussed on the impact of prescription co-payments in New Zealand and elsewhere.
About the Award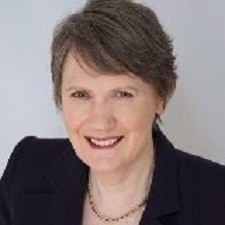 Helen Elizabeth Clark ONZ SSI PC is a New Zealand politician who served as the 37th Prime Minister of New Zealand from 1999 to 2008, and was the Administrator of the United Nations Development Programme from 2009 to 2017. This Award is named after her to acknowledge her significant contribution in the field of health and global development.
About the Editor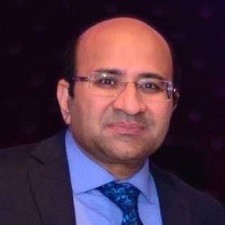 Zaheer-Ud-Din Babar is Professor in Medicines and Healthcare at the Department of Pharmacy, University of Huddersfield, United Kingdom. He is globally recognized for his research in pharmaceutical policy and practice, including the quality use of medicines, clinical pharmacy practice, access to medicines and issues related to pharmacoeconomics. He is the founding Editor-in-Chief of the Journal of Pharmaceutical Policy and Practice (JoPPP).