We are pleased to announce the winners of the Helen-Clark-JoPPP Award for Pharmaceutical Policy and Practice Research: Andy Gray, University of KwaZulu-Natal, South Africa; Birna Trap, Denmark; and Paul Newton, University of Oxford. They are being presented with the award based on the scientific merit of their work, as well as the impact of their work on patients, decisions makers and on governments.
Starting in 2018, the annual Helen Clark-Journal of Pharmaceutical Policy and Practice (JoPPP) Award recognizes the talents of exceptional researchers who are making a significant contribution to the field of pharmaceutical policy and practice.
The Honourable Helen Elizabeth Clark, former New Zealand Prime Minister after whom the Award is named, said: " Many congratulations to all the Award Winners. It is heartening to see that their work is making a remarkable impact on the development of policies as well as on improving the health of patients and consumers."
Professor Zaheer-Ud-Din Babar, chair of the Judging Panel and Editor-in-Chief of the journal, said: " Many congratulations on well-deserved success. This year Award Winners have made a significant contribution to the advancement of pharmaceutical policy research."
Zaheer-Ud-Din Babar
Editor-in-Chief
Journal of Pharmaceutical Policy and Practice
Andrew Gray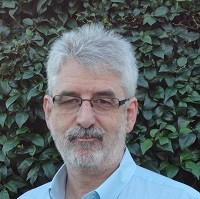 Andrew Gray, B Pharm, MSc (Pharm), FPS, FFIP is a Senior Lecturer in the Division of Pharmacology, Discipline of Pharmaceutical Sciences, University of KwaZulu-Natal, Durban, South Africa. The Discipline is designated as a WHO Collaborating Centre on Pharmaceutical Policy and Evidence Based Practice. He is also Honorary Senior Scientist: Consultant Pharmacist for the Centre for the AIDS Programme of Research in South Africa (CAPRISA) and a Visiting Fellow in the Faculty of Pharmacy, Rhodes University, Makhanda (Grahamstown). He is a Member of the World Health Organization's Expert Panel on Drug Policies and Management. Mr Gray is a Fellow and Honorary Life Member of the Pharmaceutical Society of South Africa (PSSA) and a Fellow of the International Pharmaceutical Federation (FIP). Widely published, he has served as a reviewer for a number of international and local journals, is associate editor of the South African Pharmaceutical Journal, section editor of the Journal of Pharmaceutical Policy and Practice, and serves on the editorial boards of the International Journal of Clinical Pharmacy, Health Systems and Reform, and BMC Health Services Research. He has also been a member of the editorial committee of the South African Health Review.
Birna Trap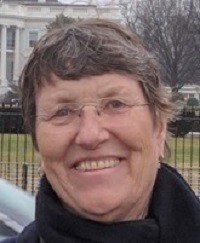 Dr. Birna Trap holds a PhD in Social Pharmacy, a MSc in Pharmacy and a MSc in Economics and organization. Dr Trap has over 35 years of pharmaceutical management expertise. Birna has a solid public administration and public health background based on her employment in the Drug Regulatory Affairs Ministry of Health in Denmark, the WHO's Regional Office for Southeast Asia, the Euro Health Group and Management Sciences for Health (MSH) combined with decades of work in pharmaceutical sector programs in over 40 countries in Africa, Asia and Eastern Europe. Birna also lead several pharmaceutical sector programs including the Zimbabwe Essential Drugs Action Program (ZEDAP), Securing Ugandans Rights to Essential Medicines (SURE) and Uganda Health Supply Chain (UHSC) and now in the USAID funded Medicines, Technologies and Pharmaceutical Services (MTaPS) Program in Nepal implemented by MSH. She has implemented numerous evaluations, review and assessment in program support to WHO, UNICEF, GAVI, GF, WB, EU, GTZ, Danida and DFID. Birna's work was always guided by evidence and numerous pharmaceutical system interventions and impact assessment have been designed and implemented with findings published in close collaboration with Copenhagen University, Makerere University and Harvard University. Dr. Traps aim has been to improved access to medicines for the worlds' most vulnerable populations, with the vision and mindset it takes to have lasting public health impact.
Paul Newton
Paul Newton is an infectious disease doctor and Professor of Tropical Medicine in the Mahidol-Oxford Research Unit (MORU) and the Infectious Diseases Data Observatory (IDDO), Centre for Tropical Medicine & Global Health, Nuffield Department of Medicine, Oxford University. He founded with Lao colleagues the Lao-Oxford-Mahosot Hospital-Wellcome Trust Research Unit (LOMWRU) within Mahosot Hospital, Vientiane, Lao PDR and was director 1999-2019. They built a sustainable team in Lao, with many international collaborations, investigating the epidemiology, optimal diagnostic techniques and treatments for Asian infectious diseases. They developed a program of medicine quality research within LOMWRU, to answer key questions on the epidemiology, impact and detection of substandard and falsified medical products in Laos and globally. This included alerting the world to the public health dangers of poor quality medicines, conducting innovative forensic analysis to understand falsified medicine origins, evaluating promising portable devices for empowering drug inspectors, developed the first consensus guidelines on the conduct and reporting of medicine quality surveys, organised the first international conference and yearly short courses on Medicine Quality & Public Health and built multinational capacity for clinical and pharmacy research focused in Lao. He was awarded the Medal of Labour by the Lao PDR and is Honorary Professor at the National University of Laos, London School of Hygiene & Tropical Medicine and Adjunct Professor at Boston University.
For 2019's winners, click here.
For 2018's winners, click here.
About the Award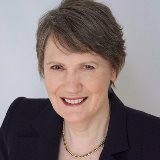 Helen Elizabeth Clark, ONZ SSI PC, is a New Zealand politician who served as the 37th Prime Minister of New Zealand from 1999 to 2008, and was the Administrator of the United Nations Development Programme from 2009 to 2017. This Award is named after her to acknowledge her significant contribution in the field of health and global development.
About the Editor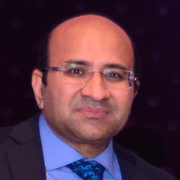 Zaheer-Ud-Din Babar is Professor in Medicines and Healthcare at the Department of Pharmacy, University of Huddersfield, United Kingdom. He is globally recognized for his research in pharmaceutical policy and practice, including the quality use of medicines, clinical pharmacy practice, access to medicines and issues related to pharmacoeconomics. He is the founding Editor of the Journal of Pharmaceutical Policy and Practice.