2018's joint winners of the Inaugural Helen-Clark-JoPPP Award for Pharmaceutical Policy and Practice Research were Richard Laing, Professor: Global Health, Boston University and Stephen Soumerai, Professor: Population Medicine, Harvard Medical School. Professors Laing and Soumerai were presented with the award based on the scientific merit of their work, as well as its impact on patients, decisions makers and on the governments.
Starting in 2018, the annual Helen Clark-Journal of Pharmaceutical Policy and Practice (JoPPP) Award recognises the talents of exceptional researchers, who are making a significant contribution to the field of pharmaceutical policy and practice.
The Honourable Helen Elizabeth Clark, former New Zealand Prime Minister, after whom the Award is named said: "My warm congratulations go to Professors Laing and Soumerai on being awarded The Helen Clark-JoPPP Award for Pharmaceutical Policy and Practice Research."
Professor Zaheer-Ud-Din Babar, chair of the Judging Panel and Editor-in-Chief of the journal said: "This Award is a significant step towards the promotion of pharmaceutical policy and practice research - a much needed area."

Zaheer-Ud-Din Babar, PhD
Editor-in-Chief
Journal of Pharmaceutical Policy and Practice
Richard Laing
Professor: Global Health, Boston University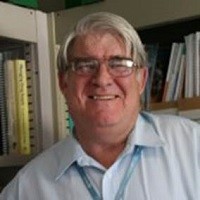 Professor Laing is a professor in the Department of Global Health at Boston University School of Public Health where he teaches and researches on pharmaceutical topics within the Pharmaceuticals Track. At present he focuses on evaluating pharmaceutical company NCD access programs and on access to insulin. He is also an Extraordinary Professor at the School of Public Health at the University of Western Cape where he works with Hazel Bradley on establishing a pharmaceutical public health program for Africa.
Originally trained as a medical doctor, Richard Laing worked for the Ministry of Health in Zimbabwe for over 18 years, during which time he undertook postgraduate Masters and Doctoral studies on Community Health for Developing Countries and on Comparative Health Systems & Policy Analysis.
Professor Laing holds an MBChB and MD from the University of Zimbabwe, a MSc from the University of London and an honorary doctorate from Utrecht University.
After receiving these graduate degrees, he spent six years working for Management Sciences for Health (MSH) where he coordinated the International Network for the Rational Use of Drugs. Following his work with MSH, Dr. Laing taught international public health at the Boston University School of Public Health (BUSPH) for seven years before joining WHO as a medical officer. He was actively involved in work related to medicines pricing and availability, national medicines policies and access to NCD medicines during his ten years at WHO.
Professor Laing has published an extensive list of academic publications and was one of the editors and authors of the standard text 'Managing Drug Supply 2nd edition'. He is also one of the authors of the 'Priority Medicines for Europe and World' reports, and was the editor of the 'World Medicines Situation 2011' report. Most recently he has published a number of articles related to access to NCD medicines in Kenya and insulin access as part of the ACCISS project.
See http://profiles.bu.edu/Richard.Laing

Stephen Soumerai
Professor: Population Medicine, Harvard Medical School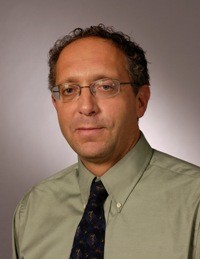 Dr. Soumerai is Professor of Population Medicine at Harvard Medical School and Harvard Pilgrim Health Care Institute"and the founding and former director of the Division of Health Policy and Insurance Research. He co-chaired the Harvard Statistics and Evaluative Sciences PhD concentration for 25 years. Dr. Soumerai has led numerous NIH and international study sections. He is the recipient of honors from scientific societies and the Everett Mendelsohn Excellence in Mentoring Award from Harvard University.
Dr. Soumerai has published over 300 peer-reviewed scientific articles in leading journals, such as the New Eng J Med and JAMA. He is well known for his research on the impacts of health policies to improve the quality of medication use, evidence-based policy, cost-related underuse of medications, and the unintended impacts of cost-containment policies on health. His research has contributed to expanded economic access to medications in federal and state health insurance.

Dr. Soumerai has published 40 op-eds in leading news outlets, including the Washington Post, Vox, The Wall Street Journal, and Newsweek. Subjects include drug coverage gaps in federal/state health reforms, exaggerated benefits of health IT, and under-treatment of pain.

See also Harvard University's announcement of the Award.

About the award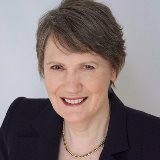 Helen Elizabeth Clark ONZ SSI PC is a New Zealand politician who served as the 37th Prime Minister of New Zealand from 1999 to 2008, and was the Administrator of the United Nations Development Programme from 2009 to 2017. This Award is named after her to acknowledge her significant contribution in the field of health and global development.

About the Editor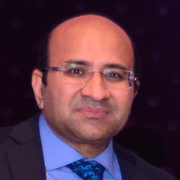 Zaheer-Ud-Din Babar is Professor in Medicines and Healthcare at the Department of Pharmacy, University of Huddersfield, United Kingdom. He is globally recognized for his research in pharmaceutical policy and practice, including the quality use of medicines, clinical pharmacy practice, access to medicines and issues related to pharmacoeconomics. Previously he was the Head of Pharmacy Practice at School of Pharmacy, Faculty of Medical and Health Sciences, University of Auckland, New Zealand. A pharmacist by training and a Ph.D. in pharmacy practice, Dr. Babar is the recipient of prestigious "Research Excellence Award" from the University of Auckland.