We are pleased to announce the winners of the 2021 Helen-Clark-JoPPP Award for Pharmaceutical Policy and Practice Research:
Joel Lexchin, University of York, Canada
Shane Desselle, Touro University, USA
Fatima Suleman, University of KwaZulu-Natal, South Africa
They are being presented with the award based on the scientific merit of their work, as well as the impact of their work on patients, decisions makers and on governments.
Starting in 2018, the annual Helen Clark-Journal of Pharmaceutical Policy and Practice (JoPPP) Award recognises the talents of exceptional individuals, who are making a significant contribution to the field of pharmaceutical policy and practice.
The Honourable Helen Elizabeth Clark, former New Zealand Prime Minister, after whom the Award is named said: "Many congratulations to all the Award Winners. With the increasing use of medicines globally, all winners have contributed significantly to increasing our understanding of different dimensions including policy, access, and rationale use"
Professor Zaheer-Ud-Din Babar, chair of the Judging Panel and Editor-in-Chief of the journal said: "These are exceptional individuals, and their efforts have promoted an in-depth understanding in research in areas related to medicines use, access, and pharmacy services."
With kind regards,
Zaheer-Ud-Din Babar, PhD
Editor-in-Chief
Journal of Pharmaceutical Policy and Practice
Award Winners Biographies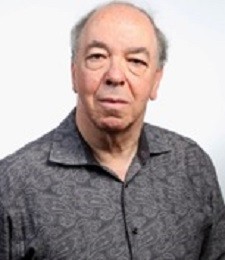 Joel Lexchin received his MD from the University of Toronto in 1977. He is a Professor Emeritus in the School of Health Policy and Management at York University in Toronto Canada where he taught health policy until 2016. In addition, he has worked in the emergency department at the University Health Network also in Toronto for over 33 years. He has published two books since 2016: Private Profits vs Public Policy: The Pharmaceutical Industry and the Canadian State (University of Toronto Press, 2016) and Doctors in Denial: Why Big Pharma and the Canadian Medical Profession Are Too Close for Comfort (Lorimer, 2017). He is a member of the Foundation Board of Health Action International.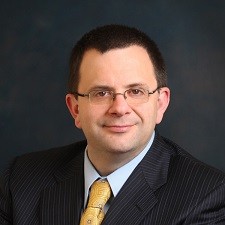 Shane P. Desselle, PhD, FAPhA is Professor of Social and Behavioral Pharmacy at Touro University California. He received in B.S. in Pharmacy and Ph.D. from University of Louisiana Monroe. His lengthy academic career includes service as Director of Assessment, Department Chair, Associate Dean, Dean for various institutions. He is founding Editor-in-Chief of Research in Social and Administrative Pharmacy and Exploratory Research in Clinical and Social Pharmacy, the latter emphasizing scalable projects in developing countries. He is co-editor of Pharmacy Management, Essentials for All Settings, one of the most widely used pharmacy texts in the world. Professor Desselle won the American Association of Colleges of Pharmacy Sustained Contribution in Social Sciences Award in 2019 in recognition of his research and service, wherein he lobbies for patients rights bills to state and federal legislatures. He conducts research in advancement of pharmacist roles for patient safety, creation of standards for pharmacist care of patients using complementary medicines, and professionalization of pharmacy technicians to advance the delegatory authority of pharmacists.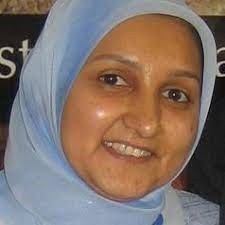 Fatima Suleman is Professor and Director: World Health Organization (WHO) Collaborating Centre for Pharmaceutical Policy and Evidence Based Practice in the School of Health Sciences, University of KwaZulu-Natal. She has served on the South African National Medicines Pricing Committee (2010-2013) and Chair (2014-2020); National Essential Medicines List for Adults Committee (January 2014–March 2016) and WHO's advisory committees, viz. Guideline Panel on Country Pharmaceutical Policies (2011-2012), Expert Advisory Panel on Drug Evaluation (2017 – 2021) and co-Chair of the Guideline Review Committee on Guidelines for Country Pharmaceutical Policies (2019–2020). She acted as technical advisor on pharmaceutical policy for several African and Asian countries, with several publications in pharmaceutical policy and medicine use.
About the Award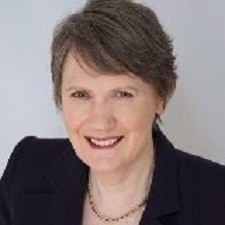 Helen Elizabeth Clark ONZ SSI PC is a New Zealand politician who served as the 37th Prime Minister of New Zealand from 1999 to 2008, and was the Administrator of the United Nations Development Programme from 2009 to 2017. This Award is named after her to acknowledge her significant contribution in the field of health and global development.
About the Editor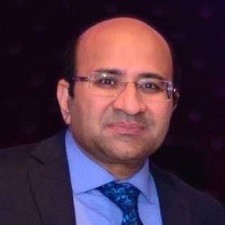 Zaheer-Ud-Din Babar is Professor in Medicines and Healthcare at the Department of Pharmacy, University of Huddersfield, United Kingdom. He is globally recognized for his research in pharmaceutical policy and practice, including the quality use of medicines, clinical pharmacy practice, access to medicines and issues related to pharmacoeconomics. He is the founding Editor of the Journal of Pharmaceutical Policy and Practice.
2020's winners can be found here.
2019's winners can be found here.
2018's winners can be found here.