The Helen Clark-Journal of Pharmaceutical Policy and Practice (JoPPP) Award recognises the talents of exceptional researchers, who are making a significant contribution to the field of pharmaceutical policy and practice. It is a yearly award started in 2018. Last years winners can be found here.
About the award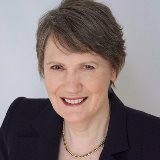 Helen Elizabeth Clark ONZ SSI PC is a New Zealand politician who served as the 37th Prime Minister of New Zealand from 1999 to 2008, and was the Administrator of the United Nations Development Programme from 2009 to 2017. This Award is named after her to acknowledge her significant contribution in the field of health and global development.
How to nominate
Candidates for the Award can be self-nominated, or nominated by individuals. This includes a letter of support of 500 words or less outlining why the candidate meets the criteria for the Award. Written consent from the nominees for the Award must be obtained prior to submission of nomination.
Selection criteria
Nominees must meet all three criteria listed below to be eligible for the Award. Nominations must include evidence that these criteria have been met consistently over a period of 10 or more years.
1. Public health impact: Significant contributions to a more affordable access to medicines
2. Capacity-building record: A distinguished record in teaching, training, consulting, giving guidance to students (e.g. supervision of PhD students), researchers (capacity-building through collaboration across universities), health professionals (e.g. pharmacists) and policy-makers (e.g. policy advice) in the field of pharmaceutical policy and practice.
3. Academic record: A distinguished record of research and publication, particularly in the field of pharmaceutical policy and practice.
Award eligibility
Everyone can nominate and can be nominated for the award. You may nominate as many different persons as you like, but you can only self-nominate once. Unsuccessful nominees may be nominated for the Award in subsequent years.
Selection process
Once nominations close on the 7th of July 2019, the judges will determine the Award recipient from a short list of candidates solely based on the information provided in the nomination letter. The weighing for each of the three criteria is:
1. Public health impact - 50%
2. Capacity-building record - 25%
3. Academic record - 25%

Nominations are now closed.
Please send your enquiries, nominations and the supporting letters to Prof Zaheer Baber by email at Z.Babar@hud.ac.uk