The Helen Clark-Journal of Pharmaceutical Policy and Practice (JoPPP) Award recognises the talents of exceptional individuals who are making a significant contribution to the field of pharmaceutical policy and practice. It is a yearly award started in 2018.
The announcement for this year's winners can be found here.
2019's winners can be found here.
2018's winners can be found here.
About the award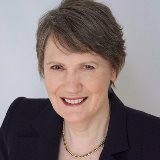 Helen Elizabeth Clark ONZ SSI PC is a New Zealand politician who served as the 37th Prime Minister of New Zealand from 1999 to 2008, and was the Administrator of the United Nations Development Programme from 2009 to 2017. This Award is named after her to acknowledge her significant contribution in the field of health and global development.